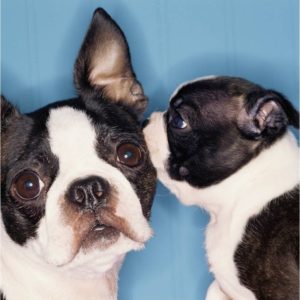 Just as water is home to fish, our conversations are the context or home to our relationships. Sharing and listening are keys to making relationships work. Communication that creates mutual understanding is even better. Consequently, listening and checking for understanding is important.  Yet, listening is often given less attention and few people will take a listening quiz. I sure hope you are
one of the few!
Attentive listening meets the human need to be seen, heard and acknowledged. By hearing with an intention to comprehend and understand, we create emotional safety.
Effective listening is important to business communication. It indicates respect, attentiveness, and assertiveness. It can also help avoid misunderstandings, conflict and errors. Valuable acknowledgment, feedback and guidance all require skilled listening. It is also important to enriching friendships and adds to a harmonious home life.
When someone comes to you with a problem they are demonstrating courage. They are also trusting you to stop, to care and to listen without judgment, quick solutions or inappropriate interruptions.   Please take the quiz below to assess your listening skills.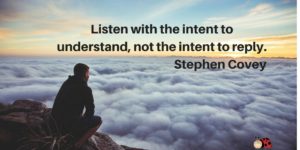 How I Listen Quiz
Give a score to the following points:
1= almost never 2 – 3 – 4 to 5= almost always
I let others know if and when I have time to attentively listen.
When it is not a convenient time for me, I arrange a mutually agreeable time to meet and listen.
I sit, settle and indicate I am listening by saying something like "I am listening".
When I listen I imagine walking in the speaker's shoes.
I seek first to understand what is being said before I jump in with my point of view.
Even when I disagree, I wait and continue to try to understand the speaker's perspective. I might add, "Tell me more about that."
I check now and then if I understand what is being said. I say something like "Am I understanding? Are you saying . . . ?"
When I do not understand what I hear, I say something like "I do not understand. I want to get this, so please say it in another way. OK? "
I notice the speaker's body language and use it to receive significant information. For example, I notice teary eyes, hand wringing or head shaking. I might say, "Your head is shaking, no."
I notice my own feelings but I do not make the sharing about me. I might share something like, "If I were you I would feel (or another feeling) …"
I am aware of what is emotionally difficult for me to hear. If I have trouble hearing something I later take 'my difficulty' to a trusted confident.
I effectively ask open-ended questions to hear more. I carefully use questions that begin with what, when, where, how and who.
When possible I listen with full attention, compassion and soft eye contact.
I thank the speaker for sharing with me. I say something like "Thank you for sharing a tough situation with me."
After I receive appreciation or acknowledgment for listening, I breathe it in, smile and say "Thank you."
What was your score out of 75 in the listening quiz? Congratulations if your total was 50 points or more!
Summary:
The next time you are called upon to listen consider increasing your awareness of the skills involved. If you want to improve your listening skills consider:
putting into action some of the above points.
reading other blog entries listed below.
getting hold of one or two of the books listed below.
Messages: The Communication Skills Book by Matthew McKay, Martha Davis and Patrick Fanning
Communicating Effectively for Dummies by Marty Brownstein
Crucial Conversations: Tools for Talking When Stakes Are High by Kerry Patterson 
Related Blogs/Articles:
Easy and Powerful Steps to Improve Your Listening Skills
How to Mend a Broken Relationship
How to Be Aware of Emotions and Use Feeling Words
* * * * * * * * * * * * * * * *
If you enjoyed or benefited from this blog, please leave a Comment below and subscribe to my eNewsletter, Your Uplift.