When speaking to a dear woman friend, we ended up discussing the probability of arguing or disagreeing in a love relationship. Some describe these moments as relationship fighting. At it's worst these fights can lead to physical conflict, or domestic violence.
Most often, these couple disagreements or arguments are merely hard conversations. However,  these verbal disagreements can escalate if we believe in The Love Fantasy.
The Love Fantasy
The love fantasy is believing disagreements will never happen. Yet, it is better to disagree than give up on who you are.
When a couple reports that they never disagree, one is probably giving up on her or his desires, opinions or even values for the sake of the relationship or peace.  To give up the right to be heard, understood, and known by your sweetheart is too high a cost.
Don't Clam Up
As children some of us were not given permission and encouragement to disagree with our parents. This habit of clamming up is then taken into our primary relationship until and unless our emotions reach overflow.  Then the clamming up erupts into an emotional outburst!
Swallowing our feelings can create stress and even illness. Spewing our feelings without any kind of emotional regulation can ruin the relationship. Yes, it's a dance.
Consider the below described tips when you have a disagreement, challenge or problem with your sweetheart
. 
Turn your couple arguing into healthy disagreeing, requesting, appreciating, supporting, and loving.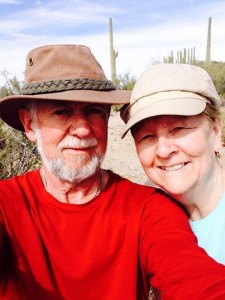 Twelve Tips to Disagree or Bring Up a Problem
If appropriate start the conversation by owning your position with something like, "I have a request

. I have a problem and would like your help." or "I want to discuss my . . .  (desire, opinion, goal)." 

Make an appointment to have your discussion. "When would be a good time to have a discussion?"

Sit to help ground both of your bodies and emotions.

Hold hands while sitting on a coach or across a kitchen table. Your hands will work as a tension and monitoring  signal. We will sooner and better notice one another's hands tighten. 

If honest. Be willing to describe your problem.

Begin sentences using "I" and avoid the word "you" to

minimize

the possibility of your partner reacting

defensively

. State, "

I feel

" or "

I think

" or "I want" or "I don't want" etc. 

Notice if you are making up victim stories. If so, start your sentences with, "The story I tell myself is . . . " For example, if you feel distant from you partner and you are telling yourself, she or he is avoiding you, say it. You could say, "The story I tell myself is that you are avoiding me." This avoids making assumptions.

Avoid name-calling of any sort. When we say demeaning words and phrases we cross the line to emotional and verbal abuse.

Examples include, "You are (fill in the blank with demeaning names such arrogant, lazy, an idiot,

or even more demeaning words such as

b#$@

or

f#@$."

Do not expect to quickly come to agreement. Begin with an intention to share your position, problem or request. Also begin with a commitment to make space for your partner to react or respond to what you say.

Periodically

ask, "What did you hear me say?"

Then seek to understand your partner's reaction or response. Listen to her or his perspective. Now and then check in that you understood his or her message. Listen!

Express appreciation for non-defensive listening, which is a true sign of committed care . . . and of course a sweet kiss.

End with either a resolution or an agreement of another conversation to move forward with solutions

.
---
If you enjoyed or benefited from this blog, please leave a Comment below and subscribe to my eNewsletter, Your Uplift.